Clean air is nothing to compromise on!
Modern Safety Techniques unique, low temperature catalyst has made carbon monoxide removal simpler and more affordable.
No need for expensive desiccant dryers that make the air uncomfortable to breathe.
Helping to provide safe compressed breathing air to the worker while being cost effective for the company!
MST, Inc. offers a complete line of CO removal systems, Non-CO removal systems and airline monitoring systems. Various accessories are
also available to help make your compressed air one of the safest around!

Feature Product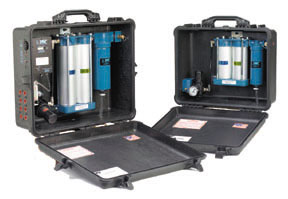 MST's portable 4-stage Breathing Air Series offer two charcoal beds for extra filtering of tastes and odors…
Systems available with or without CO Monitoring
Literature