Low Pressure Warning Systems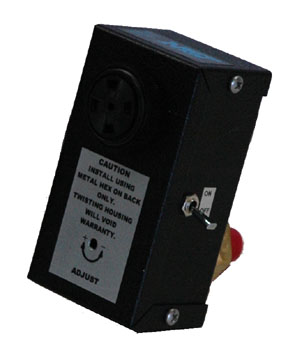 The Model 8057501 Electronic Low Pressure Warning Device is designed to alert users that the incoming air pressure has decreased below a specified minimum value (to be determined according to customer's requirements). The system consists of a miniature adjustable pressure switch connected to a battery operated external alarm. The pressure switch is field adjustable to meet the pressure required by customer's application.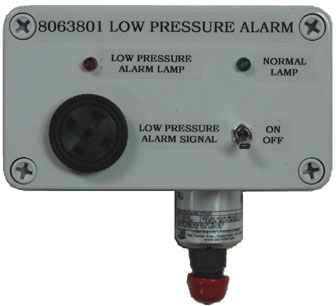 MST's Model 8063801 Low Pressure Alarm is a low pressure warning system utilized to alert an operator using compressed air for various pressure sensitive applications. Model 8063801 is designed to allow the user to pre-select a low pressure alarm setting between 30 and 300 psi with a 1% repeatability accuracy. The Factory preset alarm setting is 100 psi, which can be changed by the user if desired.
If you need something special, give us a call @ 800-542-6646.